15 September 2023
Discount for students – second person rides free!
For students only – free ride to Berlin airport for a second person
To celebrate the start of another academic year, we invite you to take advantage of a special offer. Are you flying from Berlin airport? Or maybe you are returning to Szczecin? Especially for students, we offer a promotion for BERBUS rides.
The promotion covers travel on the route:
Szczecin (any address) – Berlin Brandenburg BER (airport)
lub
Berlin Brandenburg BER (airport) – Szczecin (any address)
BERBUS is an airport transfer with a comfortable minibus on the route Szczecin-Berlin airport-Szczecin. Passengers are picked up or dropped off at any address in Szczecin.
How it works?
When booking a ride for two people, one of them travels for free.
If the booking is for four people, two of them travel for free.
Want to book a ride for a larger group? Let us know and we'll try to put together an even better offer for you!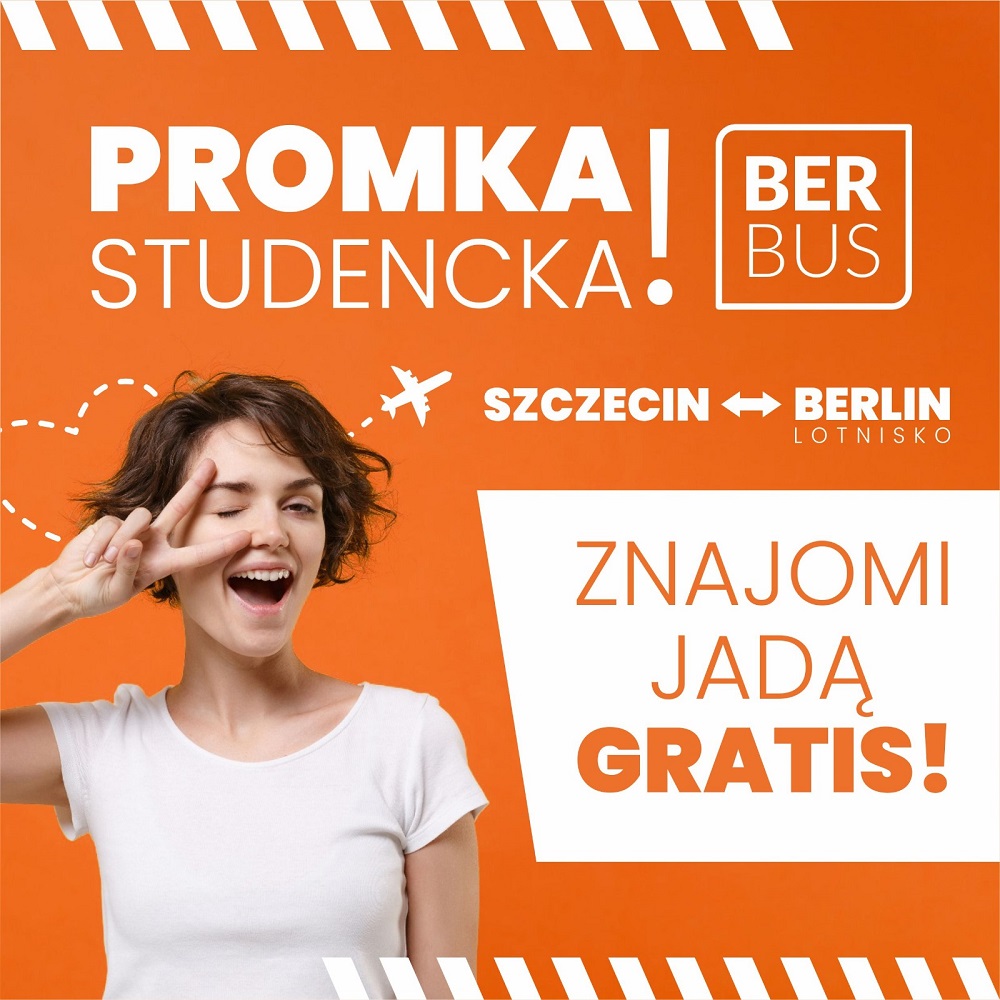 How to take part in the promotion?
Step 1 – Contact us through Messenger.
Step 2 – In response, you will receive a 'ready-made' template from us to fill in, including your departure/return address.
Step 3 – Send back the completed 'ready-made' and collect your booking.
Until when does the promotion last?
Bookings can be made from 18 September to 18 October 2023. The ride can also take place at a later date.
Terms and conditions of the promotion
See full terms and conditions.
Promotional partner

—
Where to fly from Berlin?
Don't choose your travel destination yet? No problem! From Berlin airport you can fly directly to 140 cities in 49 countries.
Visit the most attractive tourist destinations or choose to travel to famous European and world capitals.